Spinal Surgery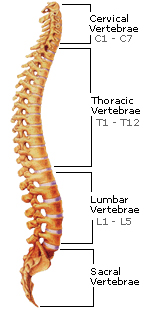 This modern, well equipped set-up provides facilities and expertise for various treatment modalities for spinal problems. Modern treatment for disc prolapse, spinal scoliosis and failed back syndrome is carried out in a comfortable environment. After assessing patient's need and physical disability due to spinal problem, treatment plan including rehabilitation is implemented. Global management of spinal column injury including paraplegic and tetraplegic patients is available in this centre.

This centre also has a combine multidisciplinary consultation by specialists (psychiatrist, neurophysician, rheumatologist, anaesthetist, physiotherapist) to treat complicated cases. Such patients do not have to go from place to place. They are treated here with sympathy and understanding. They are also educated through audio-visual aids, which is necessary in a developing country like ours. with the best equipments and the expertise that we have, we are sure, we can treat all kinds of spinal problems.
Do's
Lose weight.
Regular exercise.
Use arm rest when possible.
Use lumber support and recline the seat when possible.
Change position frequently.
When standing for a long period of time, elevate one foot on a footrest.
Sit with the knees higher than the hips.
Move to the front of the chair and stand-up, keeping your back straight. Use your hands to help if necessary.
Sleep on your side with hips and knees bend.
Use equipments with long handles so that you do not have to stoop.
Use firm mattress or soft mattress with a board underneath.
Don'ts
Avoid pain causing activities.
Avoid putting extra weight (obesity).
Do not lift over 20 lb weight above the head or shoulder level.
Do not stoop.
Do not get overtired.
Never sit with the legs out straight.
Never bend over to lift something of the ground with the knees straight.
Do not move furniture by pulling.
Never reach for objects with high shelf.
Avoid sit ups and hip extension exercise.
Avoid getting your spine manipulated by a quake.